From lawn movers to trucks, every gas-guzzling machine can benefit from the best fuel stabilizer that matches the engine specs. You could argue that additives and fluids play an active role in an often-used car, but we would like to talk about the times when you do not drive. Of course, we are talking about fuel stabilizers. There are multiple uses and purposes for this additive.
Whether you want to take a break form a vehicle, or you want to store the gardening equipment for the winter, you should gather info about this useful fuel additive. We will provide you with the essential, and with some tips and tricks on how to pick and use fuel stabilizers. Once you get familiarized with the topic, feel free to browse our best picks in the fuel stabilizer reviews section.
See The Quick Comparison Chart
Benefits of Fuel Stabilizers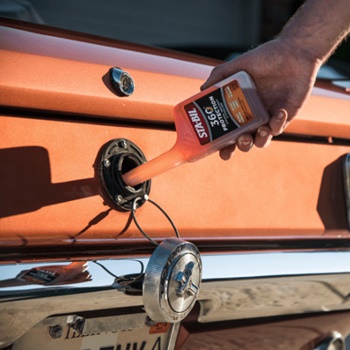 Now you know the main issues that fuel stabilizers have to deal with. These problems are not consistent, of course, if you refill your tank often, just because of the fact that the duel doesn't get to spoil right away.
But, the end result of using fuel stabilizer formulas may surprise you, especially if the formula has some valuable additives. So, what are the benefits of using these products, and how can you get your money's worth in the best possible way?
1. Better Ignition
This feature of fuel stabilizers is more of a concern to car owners, because, let's be honest, vehicle ignition is as vital as the rest of the car ride.
Applying a suitable fuel stabilizer will condition fuel to preserve the igniting vapors which help with the internal combustion needed for the engine to start moving. Better vehicle ignition by extension translates to less engine choking and better fuel economy.
If you ever had to use stored fuel or fuel from the car tank after a long time, you most certainly know the problem of slow ignition, or in some cases, no ignition at all. Fuel stabilizers take care of this problem for you, so the gasoline doesn't go to waste.
2. Cleaner Gasoline Tubes, Pipes and Valves
A clean gasoline pumping system can translate to a lot of benefits on its own. While this type of cleanliness is achieved through different fuel additives and other fluids, fuel stabilizers can also play a massive role in the whole process. There are two ways in which a fuel stabilizing formula can affect the pipeage of your car's fuel circulation system.
Tube and pipe cleaning – Some fuel stabilizers have active ingredients that tackle all the gum and varnish that has accumulated over time. Formulas like these are used not only during the fuel storage period but throughout the active period of usage as well. Usually, you will find these products have a multi-action label, with several other additives inside. Just keep in mind that fluids like these come with a heftier price.
Dirt prevention – This feature is accounted for all fuel stabilizers out there. The active ingredients inside prevent the gum and varnish from accumulating in the first place. By keeping the gasoline in a completely liquid state, stabilizers prevent solids from entering the gasoline delivery system.
3. Fuel Injecting System Lubrication
The performance of the vehicle, or other gasoline-using equipment, relies heavily on the fuel injecting system. If you're experienced with car fluids and regular maintenance, you have probably heard of fuel injector cleaners before.
As it turns out, more and more fuel stabilizer brands are adhering to enriching the formulas with various types of lubricants. Not only that the lubrication helps the engine run smoother, but it will also prevent the choking of the fuel injection system.
Now, it is crucial to notice that not every type of fuel stabilizer has this feature of full lubrication, but by keeping the fuel from spoiling in the first place, the fuel injecting system will stay lubricated and filth-free for longer.
4. Better Budgeting
This doesn't come as a surprise. Fuel economy is bumped up only by not having to throw away stale or old gasoline. You might think that a few gallons of juice here and there have no effect on the budget, but you must also remember that gasoline fuel has a very short shelf life on its own.
There is a big reason why you should never drain the gasoline out of the engine before storing the vehicle or gasoline-burning equipment (more about that in the sections to follow). All in all, the more fuel you manage to use, the lesser the strain on your wallet, and duel stabilizers help you achieve that. This goes out especially to people that have large boats or like to have a personal gasoline fuel storage.
5. Long Term Gas Tank Maintenance
Believe it or not, the best place to store car fuel before parking it for the winter is – inside the gas tank. Leaving the gas tank empty is dangerous because the wall of the tank can dry out and it can start leaking.
On the other hand, by keeping the tank full during the storage period, you risk oxidation due to fuel spoiling. That is where fuel stabilizers jump in to help.
Who Should Use Fuel Stabilizers?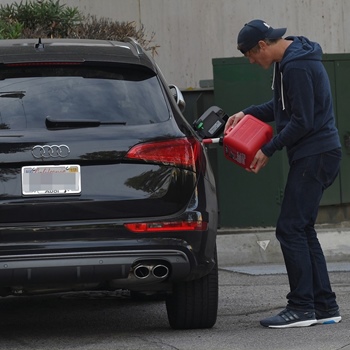 People usually think that fuel stabilizers are reserved only for car owners. The fact of the matter is that any internal combustion engine that uses gasoline as fuel can benefit from a suitable fuel stabilizer formula. Fuel tends to go stale pretty quickly, and you do not want to waste resources to haul and buy the fuel that will go to waste.
Fuel stabilizer usage is dictated by multiple factors like:
Geolocation
Climate Conditions
Vehicle Type
Gasoline Type
The Amount of Fuel
So, based on these factors, let's see who should use fuel stabilizers in order to always have access to fresh gasoline, and to save some money, of course.
1. Car Owners
This one goes out without much explanation. In short, we are talking about the people that are unsure of the gasoline quality which their local gas station provides. Sometimes, it is people that like to take a break from their favorite car. The possibilities are plenty because the shelf life of gasoline is not that long.
Moreover, we are not talking about smaller cars exclusively. Any gas-guzzling vehicle with an internal combustion engine is a fair game. As a matter of fact, the larger the vehicle and its gas tank, the more money and gasoline you save down the line.
2. DIYers
This is an often-overlooked group of people that may benefit from using fuel stabilizers the most. When we say DIYers, we are talking about people that use power tools that run on gasoline, with an occasional portable generator.
Tools that use gasoline as a prime fuel source have smaller reservoirs, yes, but that also means that the fuel is kept in storage somewhere. Besides using the fuel stabilizer directly by pouring it into the tool's tanks, there should also be a dosage of the formula inside the canister or tank that stores all that fuel.
The most common usage of fuel stabilizers is found with these tools:
High-power pressure washer
Chainsaws
Tallgrass Trimmers
Generators
Lawn Mowers
3. Boat Owners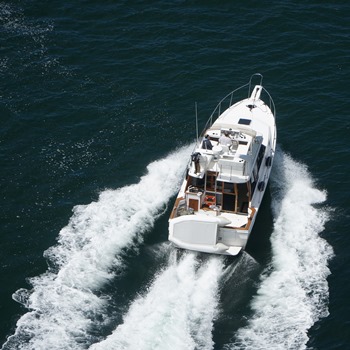 Some boats out there are running on gasoline fuel, no doubt about it. One thing all boats have in common is that they need to stay stationary for prolonged periods of time. Sometimes it is a bad weather season, sometimes it's seasonal, but the truth is – the fuel tanks are going to suffer.
So, for the reasons of saving the fuel tanks on the boat (just imagine the price), people opt for a powerful fuel stabilizer formula that can help protect both the reservoirs and the large amount of fuel that boats usually use.
Now, when it comes to preserving gasoline used by water vehicles, always make sure to check the label and the type of fuel stabilizers. Things are not that simple as they come with car gasoline reservoirs. All in all, boats need a large amount of gasoline, and they need a trustworthy fuel stabilizer to help with sustaining it.
4. Backyard Tank Owners
If you live in a secluded or rural are, the chances are that you own, or know someone who owns, a backyard tank for gasoline storage. This gasoline is used for various purposes, and it needs to remain stable for a long time.
Due to the volatile nature of gasoline, large tank owners opt for a potent fuel stabilizing formula to help them preserve the fuel, especially over the winter freezing temperatures.
Best Fuel Stabilizers Comparison Chart
PRODUCT
DETAILS

STA-BIL 22214 Red Fuel Stabilizer

Price: $$
Customer Rating: 4.7
Container Size: 32 fluid ounces

View On Amazon

Sentry New Technology Fuel Treatment

Price: $$$
Customer Rating: 4.7
Volume: 32 fluid ounces

View On Amazon

Star Tron Enzyme Fuel Treatment Concentrate

Price: $$
Customer Rating: 4.8
Container Size: 32 fluid ounces

View On Amazon

Briggs & Stratton 100119 Fuel Treatment

Price: $$$
Customer Rating: 4.4
Container Size: 16 fluid ounces

View On Amazon

STA-BIL 22295

Price: $$
Customer Rating: 4.7
Container Size: 8 x 4 fluid ounces

View On Amazon

Lucas Oil 10001

Price: $
Customer Rating: 4.8
Container Size: 32 fluid ounces

View On Amazon

Yamaha ACC-FSTAB-PL

Price: $
Customer Rating: 4.7
Container Size: 32 fluid ounces

View On Amazon
Best Fuel Stabilizer Reviews
1. STA-BIL 22214 Red Fuel Stabilizer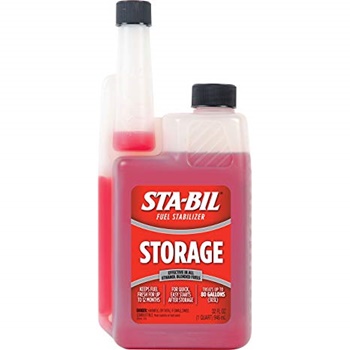 The chances are that you have heard about STA-BIL already. It is a well-established manufacturer of fuel stabilizer that caters both to land and water vehicle owners. This particular formula is oriented more towards cars and trucks, and it can cover a lot of gasoline in a single pack. The original container holds 32 fl. oz. of fuel stabilizing fluid, with the option to order a twelve-pack.
This red fuel stabilizer formula can preserve the gasoline inside the tank for up to 24 months. Besides keeping the fuel phases from separating, it also plays a role in fuel injector and carburetor lubrication. The stabilizer reacts with water, binding to it and removing it from the gasoline mix. Additionally, it will prevent corrosion and protect the engine from gum and varnish accumulation. The shelf life of this particular fuel stabilizer is two years if you keep it in a dry and dark place.
Pros
Practical bottle design that can help you measure the exact amount of fuel stabilizer fluid
Suitable for 2-stroke and 4-stroke gasoline engines
The formula is suitable for all kinds of vehicles and gasoline-powered tools
Cons
Some users report that the formula may be too volatile for the smallest of engines, which you can avoid by applying less stabilizer formula
The spout can be difficult to use for the most minor of quantities, so be extra careful when pouring
2. Sentry New Technology Fuel Treatment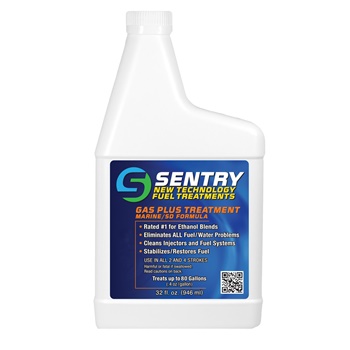 Sentry is a brand that makes fuel stabilizer fluids that can tackle any gasoline with the extra focus on the ethanol-rich blends. The original package comes with 32 fl. oz. of fuel stabilizer inside, with the option to get a four or a twelve-pack, based on the quantity of gasoline that you want to preserve. The container is not transparent, and it does not have separate measuring spout, so you will have to prepare a measuring cup for smaller quantities.
This particular formula is suitable for 4-stroke and 2-stroke engines and tackles the volatility of ethanol-rich gasoline with ease. On top of that, this fluid also helps with the car's inside lubrication and overall combustion streamlining. It also cleans the fuel delivery system, including the injectors and carburetors. While the manufacturer suggests that you can get a considerable gas mileage difference, it is not that significant for smaller vehicles.
Pros
Ultra-potent fuel stabilizer that helps to preserve all kinds of gasoline blends, especially ethanol-rich ones
Suitable for 2-stroke engines as well
The formula has an additive suitable for storing gasoline in extremely-cold environments and conditions
Cons
The package is not transparent and does not have a measuring spout, so you will have to provide one
This particular formula is on the pricier side when it comes to fuel stabilizers
3. Star Tron Enzyme Fuel Treatment Concentrate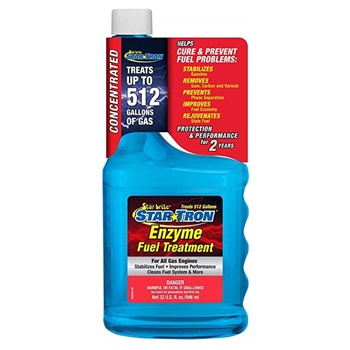 The Star Tron has been on the market for a while now. It supported various vehicles, tools, and boat owners throughout the rough seasonal environment, and helped them protect the fuel tanks of their cars. This formula is concentrated, meaning that it is used in smaller doses as it is highly potent. In case of lower fuel quality, to begin with, Star Tron also recommends using super-low doses every time you refill the tank.
The basic package comes in a 32 fl. oz. bottle, which is more than enough to cover over 500 gallons of gasoline. The maximum time you can get out of this fuel stabilizer is two years. Moreover, the concentrated formula is enriched with lubricants and varnish cleaners, two features that will help your car run smoothly. All engines are fair game for this brand, even the smaller ones, and the 2-stroke engines.
Pros
The fluid is concentrated, meaning that you do not need to store larger quantities for future use
Only 32 fl. oz. will be enough to treat up to 512 gallons of gasoline fuel, including the ethanol-rich, volatile type
The bottle has a spout for easier pouring into the gas tank
Cons
Due to the concentration of the fuel stabilizing fluid, you will need to be extra careful around it
The formula may be a bit harder to use in super-large gas tanks because it is hard to disperse it evenly due to concentration
4. Briggs & Stratton 100119 Fuel Treatment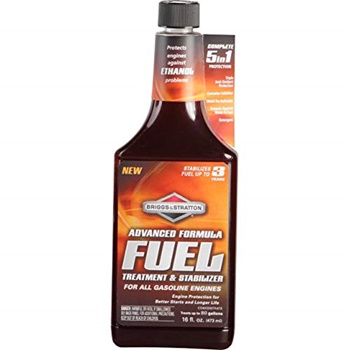 If you ever shopped for fuel additives, you have probably stumbled upon Briggs and Stratton. They are also known for their portable gasoline generator game, so we can safely say that they know a thing or two about gasoline preservation. This particular formula of a fuel stabilizer is focused on stabilizing ethanol-rich gasoline, making it oxidize less. The standard bottle of this 5-in-1 stabilizer is 16 fl. oz.
The multi-functionality of this product lies in its ability to reduce oxidation by using different antioxidants, as opposed to a standard single antioxidant additive. The formula is suitable for 2-stroke engines and 4-stroke ones. What makes this stabilizer stand out is its ability to treat gasoline for a total of 3 years, which is a year longer than the industry average. Additionally, this formula can help with fuel injector cleaning and carburetor maintenance as well.
Pros
A fuel stabilizer formula made by the manufacturer that deals with gas-guzzling engines
Has a triple antioxidation action, with separate chemicals to tackle different stages of oxidation in the fuel
Lasts longer than the other formulas in its class, with a total time of three years of fuel treatment
Cons
The formula will not be able to preserve fuel on extremely low temperatures during the winter
There is no option to get a larger pack of the same 16 fl. oz. container
5. STA-BIL 22295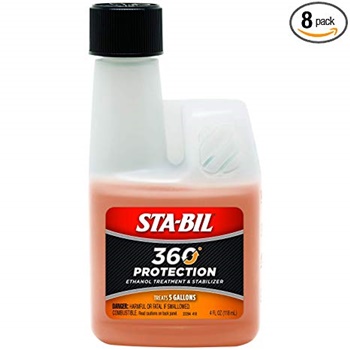 STA-BIL made an eight-pack of 3 fl. oz. fuel stabilizer containers to help people that do not need vast amounts immediately. The fluid is prepared to fight the degradation of ethanol-rich gasoline, but it will also help with other gasoline types, like low-octane. This particular formula is popular among power tool users because it fits nicely with chainsaws, lawnmowers, and similar machinery.
The total protection your fuel will get lasts about 12 months, depending on the amount and the state of the fuel. Besides keeping the stored gasoline fresh year-round, it can also be used as an active additive because it has some extra features. It will prevent corrosion of the fuel tank and the gasoline pipeage, as well as actively working on preventing gum and varnish accumulation.
Pros
Suitable for various types of gasoline, focusing on ethanol-rich blends
Smaller, 4fl. oz. containers inside the eight-pack enable you to spread out the stabilizer better
The formula can be used regularly due to its lubricating and anti-corrosive features
Cons
Not budget-friendly for more significant amounts of gasoline
The formula keeps the gasoline fresh for 12 months, which is halfway to meeting the standard of 2 years
6. Lucas Oil 10001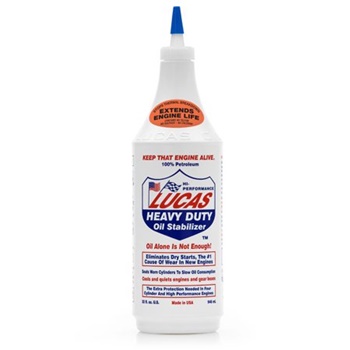 If you are looking for a quick fix or a starting point for using fuel stabilizers, this Lucas Oil fuel stabilizing formula is an excellent choice. The fluid is thicker than the average supplements from its class, making it stay longer and lubricate better. However, you should keep in mind that newer vehicles can have a hard time processing denser liquids. Logically, it would be best to check the car's manual book. This multi-functional fuel stabilizer comes in a 32 fl. oz. bottle.
The overall performance of the formula is based on eliminating dry stars and preventing fuel tank oxidation and leaking. Additionally, it will prevent overall varnish and gum accumulation on the bottom of the tank and inside the engine. What really makes this particular formula stand out is its compatibility with older vehicles, and the power to bring back the power to their engines.
Pros
Heavy-duty fuel stabilizer formula that is thicker than the average ones
Works excellent with older vehicles, and with larger SUVs and semis
Reduces oil consumption and increases oil life up to 50%
Cons
The engines on some newer vehicles may find this fluid harder to process. Consult the car's manual
The liquid itself is quite hazardous to humans, so practice extra caution while using it
7. Yamaha ACC-FSTAB-PL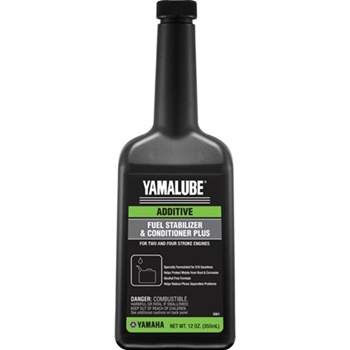 Here we have an OEM fuel stabilizer and conditioner, designed specifically for people that own a piece of equipment with a YAMAHA engine inside. So, if your engine is a Yamaha that burns E-10 gasoline, you should consider getting this particular formula. It comes in a 32 fl. oz. container which is enough to treat around 96 gallons of this gasoline.
Because E-10 is more volatile than average gasoline, this particular fuel stabilizer formula was engineered to battle ethanol fuel corrosion. By elimination the ethanol threat, the gas tank is bound to last longer and endure more active usage. The formula also tackles gum and varnish accumulation, and it prevents phase separation, keeping the fuel fresh for up to 2 years.
Pros
Active fuel stabilizer designed for YAMAHA engines, both 2-stroke and 4-stroke models
Prevents ethanol corrosion of the gas tank, making the tank last longer
Stops phase separation, as well as gum and varnish build-up
Cons
Not suitable for a lot of machine models out there since it is a YAMAHA OEM
The bottle is not designed for easy pouring, so be extra careful not to spill the fluid while using it
How Do Fuel Stabilizers Work?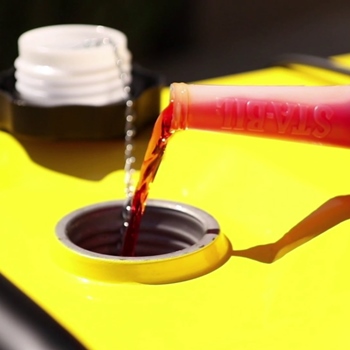 The chemistry of fuel stabilizer formulas is quite complicated, and it would take a substantial amount of knowledge to understand the intricacies fully. So, in order to keep things simple and practical, we will go through the process of fuel stabilizing without getting too much into scientific terminology. After all, we need to know how stuff works from a pragmatic point of view before anything else.
While you can find a lot of products out there that will have additional features like octane boosting or fuel injector cleaning, all fuel stabilizers share three traits. To best understand how these formulas work, all you have to know are these three protective fuel stabilizer characteristics.
1. Evaporation Prevention
Petroleum fuels, like gasoline, tend to evaporate pretty quickly, if you give them enough air exposure. Inside the gas tank, the emptier the container, the more air there is above the fuel, making it evaporate faster. Fuel stabilizers have a unique formula inside that helps in keeping the fuel from evaporating too quickly, or in quantities too big.
However, this isn't the only problem that fuel evaporation makes. After the liquid part of gasoline evaporates, the fuel leaves varnish to accumulate in the lower part of the gas tank. This varnish threatens to damage the tank if left unchecked permanently.
So, fuel stabilizers tend to prevent the gasoline from evaporating, thus saving the functionality and the hull of the car's gas tank.
2. Oxidation Control
As you might already know, gasoline fuel (and fuel in general) is a mixture of various organic compounds. These compounds have the ability to ignite and explode, making them ideal for fueling internal combustion engines. That is all fine until the gas starts turning overtime. The compounds release more and more radical particles that diminish the fuel ignition capabilities.
What's worse, the byproduct of this oxidation is accumulated gum deposits. The gum is harmless in small quantities, but over time, it will start traveling the fuel circulation and delivery system. Once it gets through, and the gum reaches the engine, severe damages occur, and the expenses skyrocket fast. And that is the damage without going into gum-riddled pistons inside the engine.
Fuel stabilizers are active in both fields – slowing oxidation down and removing smaller gum deposits. While both effects are wanted in a fuel stabilizing formula, the oxidation slowing part plays a more significant role.
3. Ignite Vapor Preservation
In the air part of the gas tank, there is a mix of vapors (as we already mentioned). If this vapor mix is in a healthy state, it will help the engine start the initial combustion process when we turn the key of the car (or another gas-powered machine). These vapors are essential for gas ignition during freezing temperatures.
So, to stop these gases from escaping, fuel stabilizers have an active compound that prevents the gas from completely evaporating, thus preserving the useful ignition vapor.
Some fuel stabilizer parts have added lubricants that help this vapor, and other liquids pass through faster and in a more controlled way. However, these additives are not obligatory for the stabilizer to work.
When to Add Fuel Stabilizer
The fact of the matter is – you cannot go wrong by using the fuel stabilizer formula as early as possible. You will undoubtedly benefit from it, yes, but there are some differences regarding the sole timing of using a stabilizer.
Because fuel stabilizers keep the gasoline fresh for three months to two years, in order to use a proper amount and not over-saturate the barrel/tank, you need to estimate the time off. For example, if you are going to park your car away for the winter, the best time to use a fuel stabilizer would be the day after you park it. This 24 h period is there to let the fuel settle. Before you pour in the formula, make sure to have the tank at about 90 – 95 % full.
In case you are refilling a backyard fuel reservoir, you will need more fuel stabilizer fluid, to begin with. So, after you prepare all the bottles, as soon as you refill the tank with gasoline, pour the formula in. Sometimes, if the reservoirs are large, it can be better to pour the formula in first, before the gasoline.
Lastly, for all power tool owners out there, the rule of thumb is to pour the formula in as soon as possible. Do not drain the reservoir, just top it off with gasoline mixed with a fuel stabilizer formula. Depending on the type of fluid you get, your tool will be safe for up to two years.
Fuel Stabilizers Buying Guide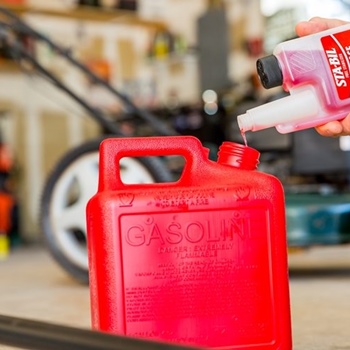 We've talked about the mechanisms behind this complex fluid, who can use it, and when is the best time to apply it. Now it is time to touch upon the subject of factor and features you should keep an eye on when scouting for a fuel stabilizer formula. If you are interested in learning more about your vehicle and investing in its maintenance, we encourage you to hop on to our main page and browse through multiple topics and car equipment.
So, what are the main characteristics of fuel stabilizers you should look after?
1. Compatibility
Before you even consider how much fuel stabilizer you need, you will have to go through some label reading. Discovering the type of fuel stabilizer that your car can benefit from is as important as any other factor. When it comes to compatibility, you will usually have to consider a few things, like:
1.1. Octane rating
Some stabilizers can, and some cannot keep the octane level for a long time. Some formulas even have an octane booster inside, so you do not need to get your own.
1.2. Gasoline ethanol percentage
Some gasoline needs ethanol or other alcohol-based compounds to ignite better or burn more aggressively. Make sure that the fuel stabilizer you want supports the ethanol levels in the gasoline your vehicle uses.
1.3. Tank type
This is a common concern for people that live in remote locations, and need to store gasoline in backyard reservoirs. Some formulas are too aggressive towards older tanks and can penetrate the surface. However, due to tech advancements, this scenario is less likely to happen as time goes by.
2. Ease of Access and Ease of Use
There is a declining trend of solid fuel stabilizers that need pre-treatment to work fully. We suggest that, even if you already have a pack of solid formula, to avoid using it. Even though it is not a big deal performance-wise, these mixtures are hazardous to humans and the environment. So, if you are not a trained chemist, we suggest keeping away from solid fuel stabilizers.
On the other hand, a liquid state fuel stabilizer needs to be easy to use. When we say easy, we are referring to the bottle shape and overall approach to the liquid inside. As we mentioned, this fluid is not something to play around with, and the sooner you get to use it and pour it in a reservoir, the better and safer it will be.
3. Container Size and Packaging
Every brand, more or less, practices the same packaging standards. Manufacturers pack the fluid stabilizer formulas in plastic or aluminum containers, trying to match the amount you will need for the gas tank of your vehicle and/or tool. This is not an issue. However, there is a factor you should think about.
Some fuel stabilizers come in multi-packs of four, six, or twelve bottles per package. So, if you want to secure the gasoline inside your power tools or gardening equipment, the safest bet would be to take a twelve-pack of smaller bottles. This way, you will save money and storage space by not having to keep an opened 1-gallon bottle of hazardous formula around.
4. Additives
Anything you can get as an extra feature is more than welcome. Fuel stabilizers can have more than one additive inside that enhances or cleans parts of your car, mainly focused on the engine. These additives will be marked on the label, and will probably bring the price of the fuel stabilizer mixture up a bit. So, before you go all out to but the biggest mixture of additives, make sure that you are not wasting resources by already using a separate one. Most common additives are:
4.1. Fuel injecting system cleaner
This one deals with varnish and gum accumulated in inside the pipes. Every fuel stabilizer will work on varnish and gum prevention, but formulas with this additive will also destroy the aggregated solids inside the fuel injecting system.
4.2. Octane boosters
We already mentioned that these mixtures could have octane boosters as well. Just be careful if you do get it because you can over saturate the fuel, which will lead to possible engine damages.
4.3. Engine lubricants
Lubricating pistons and the moving parts of the engine is an excellent way to keep the car purring for a long time. In order to work at maximum performance, the engine needs to move a lot of small parts. The smoother these parts run, the better the car performance, it is that simple. Lubricants that are inside fuel stabilizer formulas will help the car work better as soon as it gets back on the road.
4.4. Anti-freezing additives
Technically speaking, these additives are not the same as regular antifreeze the car needs, but the end results are kind of similar. This type of additive was added to fuel stabilizing formulas with harsh winter conditions in mind. People that store their cars, trucks, or boats over the winter need to keep the gasoline in a liquid state. If the gasoline freezes, dangerous tank, and engine damages may occur.
So, if you are thinking of locking your vehicle until the snows pass, keep in mind that there are fuel stabilizers that can help you achieve this with ease.
5. Duration
Lastly, besides prices, of course, there is the matter of total duration. On average, fuel stabilizers can prolong the freshens of gasoline fuel for up to two years. Some more expensive formulas can go over this time limit, but we just do not see the purpose of it. If you want to park the vehicle for longer than two years, there are different methods of engine and fuel tank preservation available.
The lower time limit is around three months. These shorter-lasting stabilizers are usually made for seasonal use, like winter or scorching summer. Protecting the fuel for a shorter time does not always correlate to a lower price because these seasonal formulas are often packed with additives.
How to Use a Fuel Stabilizer Formula?
Using a formula like this is pretty straightforward – there is not much else besides timing to care about. However, combine timing with the dosage, and you have two factors that can significantly change the end results of fuel preservation and saving.
Firstly, you should fill the tank to about 90 – 95 % with gasoline. This will prevent the tank from drying out and leave it isolated during the resting period of the vehicle.
NEVER DRAIN or BLEED the gasoline tank for long periods of time. This can harm the pipeage and the tank itself, and, truth be, only a professional can do a total drain of the fuel system. This is not necessary and will only damage the budget.
So, after you fill the tank, pour the fuel stabilizer fluid into the tank and seal it shut. The amount you should use varies from brand to brand, and there will always be a ratio instruction on the bottle. Some ratios are one fl. oz per 1 gallon of gasoline, and some are stronger. No matter what, do not use excessive amounts of fuel stabilizer, because it will only cost more, and risk additive accumulation.
After you have mixed the gasoline with the fuel stabilizer, it is considered a good decision to turn on the engine. This way, the fluids inside the tank, and inside the pipes, will mix better and more equal.
And that is it. If your vehicle or machine has special instruction regarding fuel stabilizers and long-term storage in general, make sure to read about it in the engine's manual.
FAQ About Fuel Stabilizers
1. Can a fuel stabilizer reverse gasoline going bad?
In theory, this is not possible. Fuel starts going bad as soon as you fill the gas tank. However, some formulas have a feature that can slightly kick back the spoiling process, only if the phase separation hasn't ruined it completely. It would be best to use fresh fuel before storage, but if the fuel you are trying to stabilize is a few months old, it will still provide some kick once you start the engine again. Though the effects will definitely be diminished.
2. How long can I keep the unused stabilizer before it loses its features?
If you decided that you do not need the whole pack of fuel stabilizer, but the bottle is already opened, you should be able to keep it for the next two years. This is the average time period before it starts decomposing and losing its power.
Keep in mind that fuel stabilizer fluid is hazardous and flammable, so keeping it out of children's reach is a must! Also, if you decide to keep the bottle of unused stabilizer, after all, make sure to seal it tightly, and store it in a dry location, as far as possible from sunlight.
3. Can I use fuel stabilizers with other fuel additives?
While it does sound like an intuitive thing to do, there is no reason to mix more additives after you have applied a fuel stabilizing formula. More is better, yes, but not in this case. There is no need to spend your budget on octane boosters if you are going to let the car sit in the garage for 3+ months.
Fuel stabilizers with additives inside are engineered, so they keep the features after the resting period. If you want to boost up the performance of fuel after you are back on the road again, we recommend doing so on the second tank refill. This will ensure that all the stabilizer is out of the system, and will make room for other additives you want to use.
4. Do fuel stabilizers boost gas mileage?
Even though they are not made with that purpose originally, yes, fuel stabilizers can be good for total gas mileage indirectly. By keeping the system protected from oxidation, varnish, and gum accumulation, and overall keeping the bad fuel away, the engine will work smoother. If the engine works smoothly, it will use the gasoline in a more resourceful way. But, we should not look at fuel stabilizers as a direct way to boost the gas mileage of our vehicles, because that is not their original purpose.
Wrap Up
We hope that we managed to shed some more light on this somewhat complex topic. There are many reasons why getting the best fuel stabilizer for your car is beneficial, especially if you live in a climate that makes you take a break from riding every once in a while. From budget savings to engine maintenance, fuel stabilizers will help you achieve that sweet purr from the engine. So, before you go out and get a container of this useful fluid, go through our guide and gather as much info as possible. Knowledge is power!
We also provided our best picks in the fuel stabilizer reviews section for you to check out after you are done reading the guide. If you have any question or want to add something, feel free to contact us and we will provide an answer as soon as possible.