If you value versatility over other things, maybe you should consider getting the best all season tires for your car. A lot of drivers, both experienced and beginners, will tell you that the key to a smooth ride is in the tires for the most part. Smooth doesn't just mean low-noise and low-vibrations – it also means safe!
So, naturally, we have decided to cover the topic of all-season tires and bring everything they can offer closer to you, regardless of your driving experience. Once you get the hang of it, we encourage you to check out our all season tire reviews and pick a set for your car.
See The Quick Comparison Chart
Who Should Choose All-Season Tires?
The better question is – who shouldn't? All-season tires are the best solution for most drivers for multiple reasons. However, the majority picks them because they do not have to think about tire change every season, except in extreme situations. All-season tires are designed to meet the expectations of an all-round driver, a vehicle owner that does not drive through extreme weather conditions, including bellow freezing temperatures and scorching heat.
There is also the topic of budget. It is no secret that all-season tires put the least strain on your wallet and your house budget in general. These tires are one of the longest-lasting, and one of the most versatile out there. So, if longevity is the game, all-season tires easily take the cake.
When it comes to driving frequency and overall vehicle usage, all-season tires are there to cover the needs of a regular driver. Driving to the store, school, and work every day is not a challenge for all-season tires, because the true challenge lies in the climate conditions.
Location!
Due to the fact that all-season tires do not handle extreme temperatures all that well, we recommend them to people that live in areas that do not have huge temperature spikes throughout the year. An occasional snowfall is ok, but freezing blizzards for a whole month can be a bit too much.
All in all, all-season tires play an important role in supporting your car through all seasons, as the name suggests. The general rule of thumb is – if the weather is too extreme to go out for a longer period of time on foot, it is too much for all-season tires as well.
Benefits of All-Season Tires?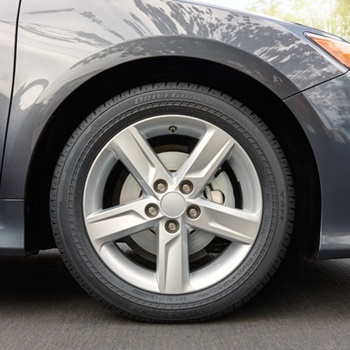 We are sure that you can already see some of the benefits all-season tires bring along, solely from the vague description. Due to fierce competition, manufacturers all around the world have invested the time and the resources to enhance this technology, so you can expect all kinds of improvements when you decide to upgrade that is. Without getting too technical, here are the most important benefits you can reap by getting an all-season tire set for your vehicle.
1. They Last Longer
This is by far the biggest factor. Now, when we say that all-season tires last longer, we don't just mean that you can still drive with worn tires. The general wear-and-tear period is postponed because of the tire structure, both chemical and physical. Due to the combination of multiple tire tread patterns, all-season tires wear down evenly across the total tire surface. Naturally, if you do not drive in extreme conditions, you will be settled with a pair of good all-season tires for a long time. As a matter of fact, much longer than summer or winter tires.
2. Lowering the Noise Levels
Now, there are several factors that affect vehicle noise. Firstly, a healthy set of brake pads is essential for the car to go smoothly (you can check our brake pad reviews to ensure that). To lower the noise levels as much as possible, you will have to get the whole brake system in check, which also includes brake fluid. Now, the tires you decide to get will affect the overall noise level depending on the tread pattern they have. Because all-season tires have a combo pattern (winter plus summer), they will play an important role in lowering the noise.
People get surprised by the car's quiet operation once they install a fresh set of all-season tires. If loud noises do not go away, you might want to check if the engine needs maintenance.
3. Budget-friendliness
All-season tires tackle the issue of budgeting from different angles. So far, we have mentioned the longevity, and how it factors into the overall price and long-term budget. But there is a lesser-mentioned factor that people tend to forget about:
Gas Mileage – engineering experts suggest that getting an appropriate tire set can improve the fuel economy by up to 20%. A lot of factors play into this role, of course, but a tire's tread pattern and wear-and-tear resilience are the most important.
No need for separate tires – some people often forget the fact that having different sets of tires for different seasons isn't a cheap endeavor. Not only that you need to buy both winter and summer tire sets, but you also have to store them somewhere. Not to mention the hassle of changing tires.
One type fits all – Lastly, you will not have to spend a lot of time and resources to find out if the tires you are getting fit the laws in your area.
4. Versatility
Lastly, there is the factor of versatility. As we mentioned in the budget section, having multiple sets of tires to match all the season is a hassle, especially when it comes to practicality. Now, if the climate you live in dictates winter tires, do not hesitate to get some. However, people usually overestimate the situation and start buying separate sets for different seasons. On the other hand, all-season tires will stay on until they wear down. No need for changes, and no need for any special treatment, except for some tire shine from time to time.
Best All Season Tires Comparison Chart
PRODUCT
DETAILS

Pirelli P ZERO Nero All-Season Tire – 245/40R18 97V

Price: $$
Customer Rating: 5.0
Marking Code: 245/40R18 97V

View On Amazon

Goodyear Integrity Radial Tire – 215/70R15 98S

Price: $
Customer Rating: 4.7
Marking Code: 215/70R15 98S

View On Amazon

Michelin Defender LTX M/S All-Season Radial Tire-275/55R20 113T

Price: $$$
Customer Rating: 4.9
Marking Code: 275/55R20 113T

View On Amazon

Milestar MS932 Sport All-Season Radial Tire – 215/55R17 98V

Price: $
Customer Rating: 4.4
Marking Code: 215/55R17 98V

View On Amazon

Prometer LL821 All-Season Tire – 195/60R15 88H

Price: $
Customer Rating: 4.7
Marking Code: 195/60R15 88H

View On Amazon

Hankook Ventus V2 concept 2 All-Season Radial Tire – 205/55R16 V

Price: $$
Customer Rating: 4.7
Marking Code: 205/55R16 94V

View On Amazon

BFGOODRICH g-Force COMP-2 A/S all_ Season Radial Tire-225/040R18 92W

Price: $$
Customer Rating: 4.6
Marking Code: 225/40R18 92W

View On Amazon
Best All Season Tires Reviews
1. Pirelli P ZERO Nero All-Season Tire – 245/40R18 97V
Pirelli is a renown car tire maker with a long reputation in making tires for all types of vehicles, satisfying the needs and requirements of a wide range of drivers. This all-season tire is made with all kinds of conditions in mind. The grooves' angles come in various shapes, making this tire perform well on wet terrain. Additionally, the tire has an S+M rating, making it suitable for snow and mud, as long as it is not in excessive quantities.
Another excellent feature of this all-season tire is the tread patter distribution. It is made in such a way that reduces the occurrence of aquaplaning, allowing the car to keep the traction and grip on the road during rainfall. This tire also has an optimized pitch sequence, which lowers the overall noise level of the vehicle while driving.
Pros
An all-season tire with multiple technologies built-in, making it a safe option for all kinds of weather
The tread pattern prevents aquaplaning from happening, keeping the friction and traction more stable during the rain
Low-noise optimization is achieved through a pitch optimizing sequence
Cons
This particular all-season tire model comes with a heftier price
The tire is suited more towards sporty coupes and sedans
2. Goodyear Integrity Radial Tire – 215/70R15 98S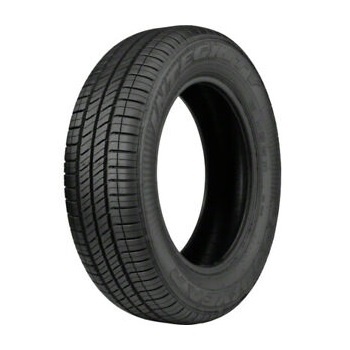 There is not talk about tires without mentioning Goodyear. They are known for their presence in this industry for a long time, and the fame that follows them comes from innovation in the field, as well as from making tires for all sorts of purposes. This all-season tire certainly has a lot to offer, at a fair price.
As you can see from the markings (detailed instructions on how to read them down below), this tire has a large, 70 % aspect ratio, also known as a profile. This means that the tire has a larger space to flex and make your ride more comfortable. Cornering is also stable, but keep in mind that high profile translates to less max speed your car can achieve. The loading capacity of this Goodyear all-season tire is also above average, though not by a lot. Moreover, when it comes to the tread pattern, we can see that this tire is genuinely made to go through all sorts of weather and conditions. More grooves on the inner part and intricate pattern on the outer make this tire suitable for hot summer days and cold and rainy season.
Pros
Larger profile all-season tire that ha comfortable cornering and more flexible sides
Affordable and reliable, suitable for many vehicles
Above-average load capacity for heavier vehicles, or vehicles used for transport often
Cons
Not suitable for super-fast driving, with the ranking of S
The tires have no special system to reduce the noise level, but they are not so loud, to begin with
3. Michelin Defender LTX M/S All-Season Radial Tire-275/55R20 113T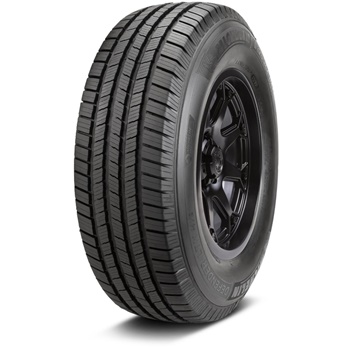 Michelin has its name in the game for a long time, and their technology covers all sorts of vehicle types, with this particular all-season tire focusing on the larger vehicles. This tire is directed towards people with SUVs, light trucks, and minivans. From the tire markings, we can clearly see that it has a larger, 275-millimeter, contact surface.
Now, larger contact surface width means that the speed limit of this all-season tire is not so high. However, the engineering behind this tire brings a whole set of other features to the table. Firstly, this Michelin lasts longer than the other tires from the same class, with a rated mileage of 70,000. Another great feature is the ride comfort. The larger contact surface on the side makes the car tackle curves smoothly. Additionally, the tire has an M+S rating, making it one of the all season tires for snow and mud.
Pros
A sturdy, long-lasting all-season tire with a larger contact surface
The tire has a complex tread pattern and an M+S rating, which makes it suitable even for winter weather, to an extent.
Comfortable cornering and great traction
Cons
This tire is not great at reaching higher velocity but is super resilient to wear and tear
Designed only for larger vehicles, SUVs and light trucks
4. Milestar MS932 Sport All-Season Radial Tire – 215/55R17 98V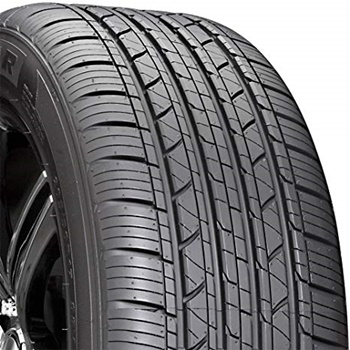 Here we have an all-season tire from Milestar, designed with all vehicles and purposes in mind. Besides just being suitable for a broad range of cars, it also has some interesting technology built-in. The tire, as you can see from its marking, is somewhat narrower than the average all-season type, which has its own pros and cons. Overall, this one is designed for regular drivers.
So, judging by the width of the contact surface, the lateral grip of this tire provides a solid experience, with the focus on feedback and better handling. The tread pattern is more on the summer ire side, with a total of four deep grooves in the middle. However, there still are complex patterns on the outer side, designed to help you navigate through rain and light snow. The load capacity of this all-season tire is slightly above average as well.
Pros
An affordable, all-around all-season tire that will fulfill the requirements of an average driver
It has a narrower contact surface with increased handling and lateral grip
The load capacity is slightly above average, so loading a little extra weight is not a big deal
Cons
Designed for smaller vehicles, but fits a standard car wheel
Not so great in extreme winter conditions, consider getting tire chains
5. Prometer LL821 All-Season Tire – 195/60R15 88H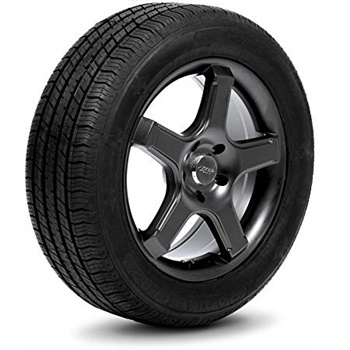 The Prometer LL821 is a tire that can fit a lot of vehicle types. From sedans and coupes to subcompacts and crossover vehicles, everything is fair game if the specs fit your preference. This all-season tire is on the affordable side of the tire world, and it offers a little bit of everything.
To begin with, as you can see on the marking, it has a 195 mm width, and it is considered to be narrower than the average tire. That means a higher speed limit that the tire can achieve, as well as better control during higher speeds. The middle part of the contact surface has a total of three deep grooves to control water hydroplaning, and on the outer, there are complex patterns to help navigate through colder weather. The treadwear warranty this all-season tire has is 50,000 miles.
Pros
A trustworthy all-season tire that can fit a large number of vehicles
Anti-hydroplaning tread pattern enhances navigation through water
The price-to-performance ratio is quite high with the tire being on the affordable side of the tire world
Cons
The load capacity of this tire in lower than average, so be careful not to overload
If you own a larger vehicle, you might want to consider a wider all-season tire
6. Hankook Ventus V2 concept 2 All-Season Radial Tire – 205/55R16 V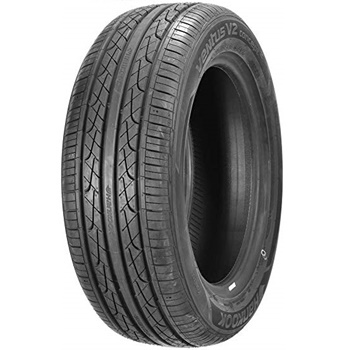 If you are looking for a versatile all-season tire that can provide a safe grip during the fall, this Hankook might catch your interest. The Ventus V2 is a tire that supports casual drivers that do not load their vehicle with excessively heavy luggage. That being said, the speed rating of this particular tire is higher than average, which is great for highways and motorways.
Now, when it comes to the technologies used to improve the tire's performance, we can clearly see a few well-designed combinations. Firstly, the tread pattern towards the middle of the tire's contact surface allows higher speeds and better grip in the rain. Complicated patterns toward the edges help with better traction and better overall control during bad weather. While they cannot withstand heavy snowfall, a little snow won't be a challenge.
Pros
High-velocity, an all-around tire that can fit a wide variety of cars
Tread pattern allows better handling during high-speed rides, and better grip during bad weather conditions
3D effects on the side edge evenly distribute the weight, thus increasing the longevity of the tire
Cons
Not suitable for freezing weather and extreme winters
This tire may not fit some larger vehicles all that well
7. BFGOODRICH g-Force COMP-2 A/S all_ Season Radial Tire-225/040R18 92W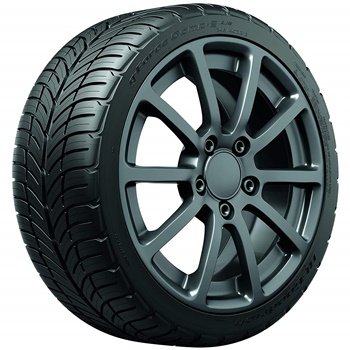 If you are looking for a high-performance, all-season tire, the g-Force is an excellent choice. BFGOODRICH decided to go all out and design an all-season tire that can withstand even harder winters. By utilizing their UltiGrip technology, they ensured a safer and more comfortable ride throughout the whole year.
If you look closely, you can see that the contact surface has a somewhat special tread pattern that slightly resembles a winter tire. Thanks to larger rubber blocks on both the inner and the outer surface, this tire provides good grip and comfort through corners and high speeds. Speaking of speed, the limit on this tire is rated W, which is a lot above the average speed limit of an all-season tire. The load capacity of this particular tire is rated 92, which falls into the industry standard.
Pros
A high-performance, all-season tire with multiple special technologies inside
The tire has a high-speed limit rating, rated at W
The tread pattern on this tire allows driving through both high heat and snow weather
Cons
High performance comes with a higher price, and this tire is not that budget-friendly
For the first couple of weeks, the tires may be a bit louder than average
What Are All-Season Tires?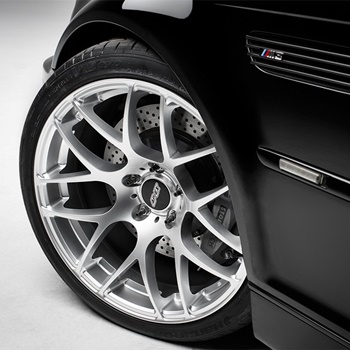 As the name suggests, all-season tires are tires that will help you get through the whole year, regardless of the season. Sounds simple, right? Well, just saying that these tires can handle different seasons is not giving them justice, not to mention that there are some important factors that everyone needs to know. There are good sides, and there are bad sides, but one thing is for certain – all-season tires are the best choice for people that do not need specialized tires for certain weather or conditions.
So, to put things simply, we can say that all-season tires bring a bit of everything to the table, with the extra per of longevity (more about that later). For example, the vast majority of new vehicles get a set of all-season tires before they leave the factory. By doing this, the manufacturer makes sure to cover almost every condition out there.
If you are still having trouble with grasping the concept of all-season tires, try thinking about it as a pair of good sneakers. We are all aware of the fact that a solid pair of sneakers stick around throughout the whole year. We will not take the sneakers to climb mountains or thread through a blizzard, though.
There is no great philosophy behind all-season tires. They are there to support any type of vehicle (except maybe ATVs) throughout the whole year. In the next couple of sections, we are going to cover everything there is to know about all-season tires, as well as who should get a set, and what kind of precautions you should be mindful about.
How to Understand Your Current Tire Type?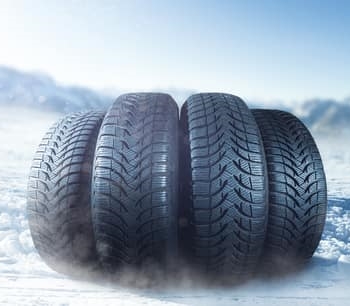 Contrary to popular belief among experienced drivers, it is not that easy to recognize the tire type on a worn tire. And, if you want to pick a correct set of new tires, you have to be able to know the difference between different types. Fear not, because we have a few extra tips on how to determine and understand tire types. The three main types you can encounter are winter, summer, and all-season tires. So, here's a quick recap on how to distinguish one type from the other.
Check the tread patterns – Winter tires have the most complicated, while the summer tires have deep "trenches" in the middle. All-season tires will have a combination of the two.
The pattern depth – Winter tires have the deepest cuts which enable them a better grip on the icy roads, while all-season tires have dedicated part of the tire for this function. A summer tire will have shallow cuts on the surface.
Rubber stiffness – Summer tires are known for being made of pretty soft tire materials, so a simple touch can distinguish them from winter and all-season tires. If you experience resistance while testing this, the amount of feedback will tell you whether those are winter or all-season tires.
All-Season Tire Buying Guide
Now that we have discussed the essentials regarding all-season tires as a globally popular type, let's dive in into the finer details and tips on what to look after before getting a set. There is a lot of competition among tire manufacturers, but the principles remain the same. You can freely use this guide as a checklist before you make the final decision. Knowledge is power, after all.
As you will quickly notice, some bits of advice are directly, and some are indirectly related to the tires. We will try to get into every detail without getting too technical.
1. Assess the Climate
This is an absolute must if you want to invest in car maintenance. Weather can affect various car systems, as you can see in our antifreeze reviews and brake fluid reviews, and tires are no exception. So, before you go all out on the all-season tire set you wanted, try to figure out the weather throughout the year, not in detail of course.
The reason behind this process is heavy snow days. While all-season tires can and will support your car throughout the whole year, they are not exceptional in handling heavy snow and extreme below-zero temperatures. You can tackle this research topic by looking at a yearly weather map for the area you live in, or drive-in often. This is one google search away, and it can save you a lot of time and precious funds later.
2. Check the Tires you Have Already
The safest bet is always to get the same tires as the ones the car had installed by the manufacturer. However, this can sometimes impose an impossible task, due to limited availability or simply due to your driving style change. Moving around the country to an area with different climates does not mean that you need to get a new vehicle, right?
Get around the manual and the tires that are still on the car, and try to read out as many markings and symbols off of it. This will tell you a lot and ultimately help you if you stumble upon a dilemma in the final decision. This leads us to the next important topic – tire markings.
3. Tire Markings
All tires, including all-season tires, will have a set of markings on the side, excluding really old and worn out tires. These markings are not there just for show, because every and each has a story to tell. So, if you want to familiarize yourself with the type of tire you already have, and the type of all-season tires you want to get, it is recommended to get to know these markings and numbers.
Now, you didn't come here to become a car mechanic, so we will keep things simple and practical, without getting into pneumatics and engineering too deep.
3.1. Standard markings
225 – This is the first number that you will see, and it marks the tire width in millimeters. The number can vary, but not by a large margin due to vehicle standards.
55 – This marks the aspect ration of a tire, specifically in relation to the tread width. The higher the number, the higher the tire "profile" in general. A lower number means easier cornering, but not all vehicles can withstand low profiles.
R – The vast majority of nowadays all-season tires will have an R following the aspect ratio. This letter tells us that the tire has a RADIAL construction inside. It is an industry-standard that rarely deviates.
17 – When it comes to the inner diameter, we can see that it is marked in inches, and it follows the R marking.
97 – The number after the inner diameter represents the weight load per tire. We will talk about this in the next section.
W – Lastly, out of all the standard tire markings you can find on an all-season tire, we have the speed limit. This marking can vary from the pool of Q, R, S, T, H, V, ZR, W, Y, and it represents an ascending speed limit order.
3.2. Other markings
When it comes to other, special markings, you do not have to worry that much. They can come up in a conversation with your mechanic in the case of special series vehicles because they can help you find the matching tire set easily. However, if you want to be cautious about your tire investments, it wouldn't hurt to know more.
3915 – This four-digit number represents the week and the year of the tire make, respectively. The number we have here represents the 39th week of the year 2015.
M2 – A unique regulatory dimension code
BP – Factory-related code that traces the origin of the tire
P711 – A following number to the factory BP marking
DOT – approved by the Department of Transportation (USA)
3.3. Special winter markings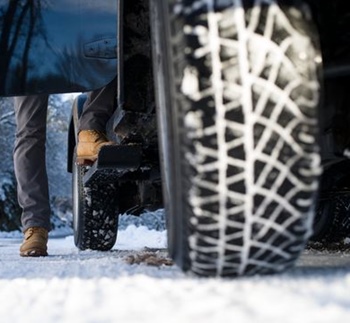 Lastly, even though we are not talking about winter tires, some all-season tires can have a special winter marking. This is always a welcomed bonus, especially if the area you live or drive in has some snow days.
M+S – The marking stands for MUD + SNOW, and it tells us that the tire at hand can handle larger amounts of snow and mud or a combination of the two. However, this marking covers the recommended and NOT teste tires for snowy conditions.
3PMSF – Also known as the 3 Peaks Mountain Snow Flake rating is a marking that is printed on winter-tested tires. Tires with this symbol are used in extreme conditions and are much more expensive than regular all-season tires.
3.4. An example of car tire marking
So, let's say that you saw an all-season tire set, so naturally, you want to investigate. You find the following markings on the tire, and want to know how to read them:
275/75R20 100T
If you read this using our simple guide, you will find out that these tires are:
275 mm wide
75 % in height, related to the tread
Radially made
20 inches in diameter on the inner side
Can handle a maximum load of 1764 pounds per tire (according to the standard code)
Have the maximum speed rating of 120 mph
4. Load Capacity
After tread patterns, the next important performance factor of a good all-season tire is its ability to carry the load. A standard car will weigh about 4,000 pounds, and this weight must be evenly distributed between the four tires. If you tend to load your car and transport things on a regular basis, consider getting an all-season tire set with a larger load capacity rating. As mentioned above, this rating is marked with a two- or three-digit number that corresponds to a certain pounds per tire ratio.
Also, when you factor in the weight capacity, do not forget to multiply it by four, including every tire separately.
Load capacity code
For the sake of simplicity, we will provide you with a chart that has the corresponding load capacity codes. The white cells represent the weight code, and the grey cells on the right represent the corresponding weight in pounds per tire.
| | | | | | |
| --- | --- | --- | --- | --- | --- |
| 90 | 1323 | 97 | 1609 | 104 | 1984 |
| 91 | 1356 | 98 | 1653 | 105 | 2039 |
| 92 | 1389 | 99 | 1709 | 106 | 2094 |
| 93 | 1433 | 100 | 1764 | 107 | 2149 |
| 94 | 1477 | 101 | 1819 | 108 | 2205 |
| 95 | 1521 | 102 | 1874 | 109 | 2271 |
| 96 | 1565 | 103 | 1929 | 110 | 2337 |
All-season vs. Summer vs. Winter Tires – What makes the difference?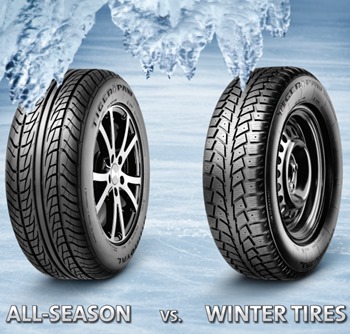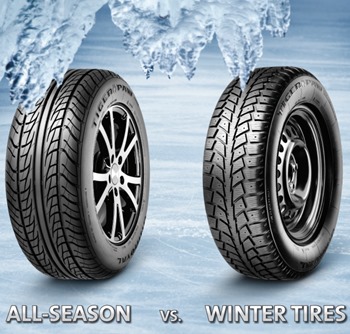 The three main types when it comes to season and climates are summer, winter, and all-season tires. Even though we are analyzing all-season tires and their benefits, it is important to know the difference and, whether you are buying new tires or you just want to educate yourself. So, here are the main differences between these three main types, sorted by the most important criteria.
1. Rubber and Build Materials
Nowadays, modern technology has enabled us to build wondrous things, and it seems that we have perfected making things out of rubber. This chemical tech peaks when it comes to car tires. Just imagine a material that can withstand high speed and heavy loads for miles on end. Tire rubber is special, and the materials vary, depending on the type. The chemical ingredients inside the rubber will dictate thermal resilience and softness.
Summer tires – They are made of softer rubber and can provide better cornering and overall performance. This rubber is designed to withstand road heat while and not lose these benefits. However, as soon as the temperature drops, they start losing traction and start wearing off pretty fast.
Winter tires – The rubber used to make winter tires are usually heavy-duty. It provides more grip and doesn't ship if the temperatures drop extremely low.
All-season tires – They have the best of both worlds. However, all-season tire rubber cannot withstand freezing temperatures, a little snow is ok. This type of rubber has a great grip during rainfall.
2. Tire Tread Pattern
This is where the magic happens. Engineers have concluded that the performance of a tire set can be increased by 50% only by making the right pattern on the tire's contact surface. Summer and winter tires have a huge difference in the tire tread pattern, while all-season tires have a little bit of both.
2.1. Summer tire pattern
On the edges, summer tires are generally smoother. This allows for better cornering and great feedback. In the middle, summer tires have a canal or two, which helps in heat dissipation and overall grip.
2.2. Winter tire pattern
Winter tires have the most complicated patterns. A lot of trenches, both small and large, are designed to grip better and to push out excess water and snow. Winter tire's tread pattern is its strong suit.
2.3. All-season tires pattern
This is a combination of the former two. All-season tires will sometimes have a canal in the middle for heat and grip, but they will also have a complicated pattern on the outer rim, designed to combat rain, mud and small snow quantities.
Tread patterns are important with every tire type, especially if we are talking about top rated all-terrain tires, designed for harsher terrain conditions.
3. Longevity
You might have already concluded that rubber material and tread patterns play a role in the life span of a tire. That logic applies in most cases, and we can safely say that summer tires tend to wear out the fastest. Winter tires follow because they go through the most severe weather.
Lastly, all-season tires last the longest, simply due to the combination of both technologies. While they do not excel in extreme snow or scorching heat as the other two types do, they provide a stable and solid performance throughout the whole year.
4. All-season Tires Snow Handling
It is important to remember that all-season tires are NOT MADE FOR HEAVY SWOW. While they can withstand some snowfall at milder temperatures, blizzards and snowstorms are out of the picture. If you are living in an area with heavy snowfall and rough winters, you should probably invest in a separate set of winter tires.
Besides having the right materials built inside, winter tires have special trenches in their patterns that hold the snow. Snow on snow traction has proven to be great, so winter tires use the snow to tread across it more easily. All-season tires, for the sake of budget and safety, do not have these special patterns, so they cannot go through heavy snow, no matter how deep the pattern is.
How Long Do All Season Tires Last?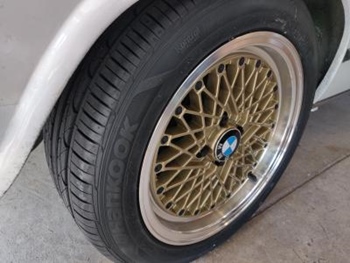 Every driver acts differently. We all have different driving routines, and no two cars are the same. The same goes for all-season tire sets. Now, there is an industry-standard, and a set of all-season tires should last you for at least 3 years if we want to focus on time. Although, If you do not drive through a lot of bad weather, and you do not drive with a pedal-to-the-metal mindset, this three-year period can be prolonged to five or more years.
In terms of mileage, we are talking about an average of 12,000 to 15,000 miles on a single set of all-season tires. This type of tires lasts longer due to the fact that it is not made for extreme weather, with regular drivers in mind. Keep in mind that the mileage of an all-season tire can vary a lot, based on the manufacturer and the usage.
You can always check the piece of test rubber located on the tire that will tell you if it is time for a change. Or, simply ask a professional to make a detailed inspection.
How to Prolong a Tire's Lifespan?
There are things you can do as a regular maintenance procedure and prolong the lifespan of your car's tires by a long period of time. Here are some general tips and tricks that any vehicle owner can perform.
Use tire shine every now and again. Aim for the brands that provide chemical protection to the tire, besides the regular aesthetic effect.
Inflate the tires properly. One of the main factors that hinder tire longevity is underinflation.
Check for irregular wear and tear. This indicates a suspension problem or an uneven distribution of weight. Get your car to a mechanic, and he will tell you what to do in this case.
FAQ About All-Season Tires
1. Can I mix different sets of tires (e.g., winter and all-season tires)?
If you do not drive frequently, or something is wrong with the vehicle's suspension, the chances are that your tires will not wear out at the exact same moment. This is a common thing that happens, especially with transport vehicles and minivans, due to uneven weight distribution. In these scenarios, people adhere to the idea of switching out only the tires that are worn out.
However, this is not as great as it sounds. Besides a short-term budget-saving, mixing different sets of tires will ultimately lead to desynchronization, and you will have to buy a full set at some moment. Having mixed tires in a set is bad, or even dangerous. Different tire types grip the ground differently, and they will not provide the same feedback to the driver. Summer tires will slide into a curve more easily due to flexible rubber, while all-season tires require a bit more turning. This is just an example of why having a mixed set is potentially dangerous, especially when it comes to tires covering the engine-side wheels.
2. Can I use all-season tires during the winter?
Ah yes, one of the most frequently asked questions when it comes to tires altogether. A lot of countries all around the world have special laws written just for tires during the winter conditions. So, to answer the question – it depends, and there is no single answer.
If you are asking if you can use all-season tires during the winter in an area with mild and wet winters, the answer is yes. There is no need to invest in complete tire set changes just because it is winter on the calendar. All-season tires work well under winter conditions like damp weather or cold rain.
But, please be careful if you live in an area that gets a lot of snow during the winter months. In such cases, the tread patterns cannot make up for the lost traction, and the tires will cause your car to slide on the road, which you must absolutely avoid. Winter tires or even all-weather tires are recommended for heavy snowfall.
3. Does correct tire pressure increase all-season tires' longevity?
Believe it or not, the most important part of tire maintenance is the correct tire pressure. When a tire gets flatter, it will most likely tear faster due to the heat generated inside. More heat translates to faster wearing and tearing. Additionally, a lot of side tears can occur due to the improper tire shape if it gets deflated.
Another downside of underinflated tires is the lower fuel economy. Due to the larger exposed surface area, the engine will have to work overtime to reach the same speed. So, to summarize, lower tire pressure will affect fuel economy and tire longevity in a negative way.
On the other hand, tire over-inflation will cause the middle of the tire to wear off more quickly. The tread pattern in the middle will be lost, but that is it. Over-inflated tires do not pose as much rusk as the underinflated. AAA recommends checking the tire pressure every week, preferably with a digital tire pressure gauge.
The markings (located on the tire's side) will let you know the working tire pressure that you need to achieve for it to get to a driving state. However, this is not the optimal pressure condition. Check the user manual of your car, and the tire's manual, and look for the optimal tire pressure that factors in the weight of the vehicle. After that, all you need is a top-rated tire inflator to achieve that pressure, and the job is done.
Wrap Up
When it comes to cars, you can always learn something new. We hope that we've managed to bring this topic closer and help you pick out the best all-season tires. There are a lot of drivers out there that tend to ignore the clear signs of tire wear and tear, and the only way to change that is with knowledge. Not only that a fresh pair of tires will improve the performance of your vehicle, but it will also boost things like gas mileage. So, go through our guide and see how to pick out the new set that matches your requirements.
Feel free to use our all season tire reviews to help you reach that goal without researching hours on end. And, of course, if you have any additional questions that we didn't get to answer, contact us, and we will get back to you ASAP! Safe Driving!